Six Things I Like Best About MailerLite
I'd been a long-time Mailchimp user, but I switched to MailerLite earlier this year and am very happy with that decision.
As I was trying to get more knowledgeable about automation and drip campaigns, I found Mailchimp to be more and more difficult to use. The interface was not as intuitive. There was confusing terminology ("Customer Journey Builder") that threw me off. Support was less… well… supportive than it used to be, taking a lot longer to respond. And I was going to have to increase my monthly plan fee to access some of the features I now needed.
I was told about MailerLite in a group and signed up for their free trial. I was impressed right away with the simple, efficient user interface. And after the trial I signed up with no regrets.
Here are the six things I like best about MailerLite.
Great support. They have chat support that often answers right away, often even on weekends. Otherwise, they get back to you in email, and I've never had to wait more than a couple of hours.
Reasonable pricing. For 1,000 customers or less, their Premium plan is only $10 per month and includes all features.
Clean User Interface. MailerLite has a simple, straightforward user interface without a huge number of options or clutter. It's a perfect fit for what WP Minder needs from an email newsletter provider, and is just all-around easy to use. Terminology is also as expected (such as "Automation" – it's obvious what that menu link is for).
Easy automation tools. As someone new to drip campaigns, I found MailerLite's Automation section to be very intuitive.
You build your automation step by step in a flowchart-style interface. It made so much sense the first time I used it. You can include email content, delays, ecommerce purchases (if connected to your website's ecommerce platform), and actions (like adding someone to a group) in the flow. Very cool.
Simple WooCommerce integration. Connecting MailerLite and WooCommerce was very easy, and it opens up new default subscriber segments like "Repeat Customers," "High-spending Customers" and "Subscribers with Zero Purchases." These segments and custom fields can be used in automation tools and emails campaigns, too.
The drag and drop email builder is really good. The one in MailerLite works intuitively and includes many different types of content sections. I was never able to get the RSS feeds in Mailchimp's builder to work correctly or look right, but in MailerLite they come in with no adjustment needed.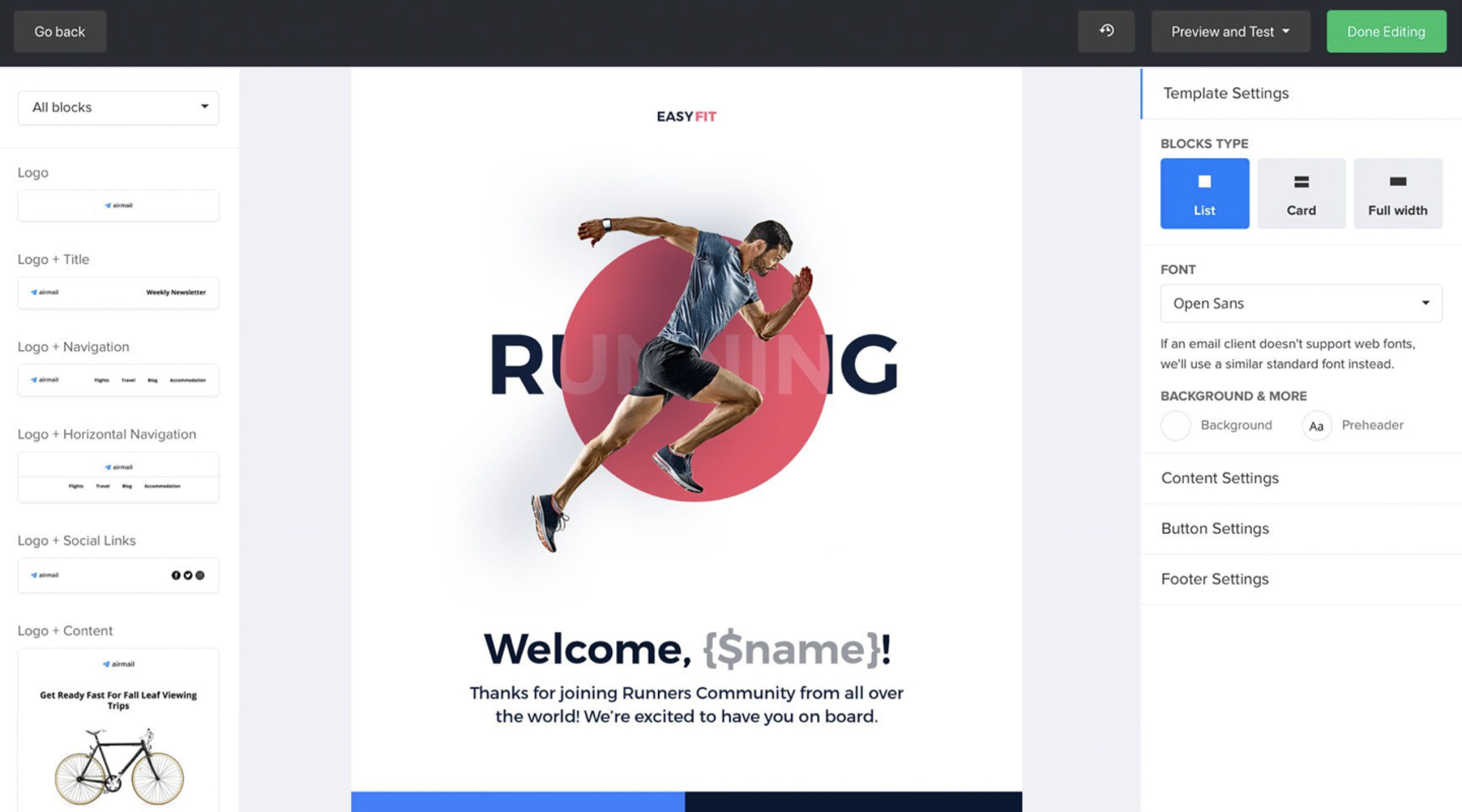 What provider do you use for email newsletters and/or drip campaigns? Share in the comments below if you have something you like.
The links in this post are affiliate links. This means if you click on the link and make a purchase, I will receive an affiliate commission at no extra cost to you. All opinions remain my own. I only share affiliate links to high-quality, useful products or services that I've used for myself or for my clients.