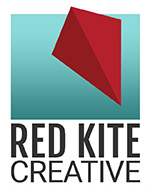 WP Minder is the sister company of Red Kite Creative, a Colorado-based studio that has designed and built hundreds of custom WordPress websites since 2009.
WP Minder emerged in 2014 out of a desire to help our growing number of WordPress clients in a very proactive way – by taking the many technical demands of owning and running a WordPress site off their plate, so they could concentrate on running their businesses and publishing high-quality content.
If you own a WordPress site, we encourage you to check out our WordPress Care Plans. They're designed specifically for small and medium businesses like yours and provide protection and support at an affordable price. It's so much less stressful and usually much less expensive to protect a site proactively than to try to salvage it after a hack or a server failure. Even the smallest sites do get hacked, and servers do fail.
Let us help protect your investment by:
Keeping your site up to date, lowering the risk of future problems;
Providing a quick site restore in case of an emergency;
Cleaning up your site in case of malware or hacking;
Checking your site for security issues and fixing them before they become bigger problems;
Helping you with small support tasks, plugin recommendations and replacements, performance issues and more;
Providing you with fast, WordPress-only hosting and a free SSL certificate.
Get a recommendation for the best Care Plan for your website. We look forward to working with you.