Why Value Means More Than Price
I bought myself a bow last year and had been feeling guilty for leaving it under the bed for so long. A few weeks ago, I started going to a local indoor archery range to work on learning how to shoot well (or at least, hit the non-white part of the target more consistently – or the target in general instead of the wall…).
One thing that's weird about archery if you've never done it – due to physics which I can't explain, you're going to be aiming below the target. I'm not sure how much this applies outside as I haven't shot outside yet, but indoors on a 10-yard range, I'm aiming about 2 feet below the bullseye and a few inches to the left. At 20 yards, it's more like 3 1/2 feet and I'm aiming at the floor.
It feels really odd, and unless you put a mark on the wall (or floor) to aim at, it's very difficult to find that point. I noticed that each time I went to the range, I was spending most of my time trying to figure out where I should be aiming again instead of actually shooting for practice.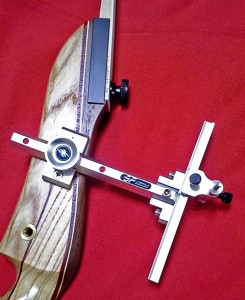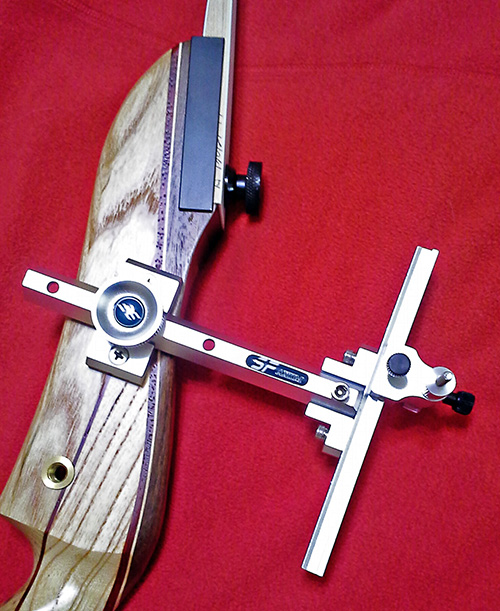 I have a book (Archery: Steps to Success) and this morning I was glancing through it as I ate breakfast. I read about bow sights and how they can help. I'm not a hunter, and all I want to do is target archery, so a bow sight is definitely something I'd use.
Before I started work I checked out bow sights on Amazon and saw that you can get some well-reviewed basic ones in the $20 range. Okay…
Choosing Value Over Price
So when I went to the archery shop today I spoke with the owner, who's a super-nice and helpful guy, and he showed me his recommendation for a bow sight. It was about 50% higher than the price on Amazon, but I bought it with no questions because I knew what a great value I'd be getting. And for me, for many things, value is much more important than price.
If I'd purchased on Amazon, I'd have gotten a bow sight in 2 days for a great price and had to assemble it, attach it and find info on how to use it. How long might those extras have taken me? Maybe an hour or two.
Instead, I paid more, but I got expert advice in choosing a bow sight. I got it attached to my bow by someone who knew what they were doing, and I got professional one-on-one instruction in how to use it properly.
After having it put on, I walked right around the corner to the indoor range and spent the rest of my session not trying to figure out what I was doing, but shooting rounds of arrows and making little adjustments to my new toy. I got outstanding value for my money today, and this will make it even more likely that I'll buy from the archery store next time. I'll need a stabilizer bar soon…
WP Minder's Goal is to Provide Great Value for Our Clients.
It's not about just being 'a backup service.'
WP Minder is about providing value by being a resource for our clients, not just a set-it-and-forget-it automated service. This is especially true for our clients who are business owners who have no desire to become web developers.
We work to curtail problems before they happen, but when an issue does come up, we can help.
Don't know the best way to add some kind of new functionality to your website?
Have an old plugin that's no longer working and you need to replace it?
Want to move to a new host, but are not sure how to do that (or don't want to risk it yourself)?
Been hacked and are not sure how to clean up?
We're happy to answer those kinds of questions and help with those types of tasks; it's part of the complete package you get with WP Minder. If you're not a client and need this kind of partner for your WordPress-based business, give one of our plans a try today.