What It Costs to Maintain a WordPress Site
WordPress is free – that's popular reason for businesses to choose this very popular platform for building their company website. And that's not a bad reason at all.
But it's not really 'free,' is it? There are always costs associated with owning a website, and WordPress in reality has a lot more than a simple site with no content management capabilities.
Let's look at the basics: what it costs to maintain a WordPress site.
1. Domain name registration.
This is a minor cost but a critical element – you have to pay the fees to keep your registration current. It could vary from a few dollars to $30 or more per year depending on where you register your domain.
2. Hosting.
Again, a critical element (your site has to have somewhere to live). Depending on the host, it can range from a few dollars to hundreds per month, but most of our business clients are paying between $10-25/month. Cheap hosting usually provides slow loading times and little or poor support, expensive hosting generally gives you faster speeds and better-quality support. There's a huge range of hosting options available.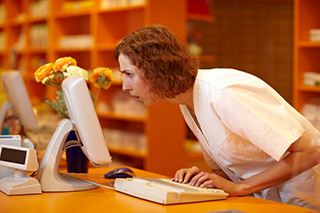 3. Maintenance.
WordPress and its plugins get updated. A lot. Much more often than you might suspect, you'll login and see you have 2, 3, 5 updates…
Like the other ongoing elements above, maintenance costs can vary quite a bit. Here are a few scenarios.
 Scenario 1: Free! (for a while, anyway)
No one's going to force you to keep your site up to date or back it up. It'll run fine for awhile, but eventually the security risk of having an outdated version of WordPress or old plugins is going to catch up with you. The site may get hacked, or something might just stop working. The cost of fixing this can be quite high (hundreds of dollars, typically). If you don't have a usable backup, it could become quite expensive.
Scenario 2: A few hours per month of your time, plus up-front learning time
Taking care of your own WordPress maintenance is not difficult. Learning about it and keeping on top of it is going to take you some time though. You'll need to:
keep WordPress up to date
keep all your plugins up to date
if a plugin goes out of development, replace it with a current one
backup your site, preferably offsite, so you can recover it in case of a major problem
Not hard and no up-front costs, but it does take up some of your valuable time. And if you have a problem with an update and don't know how to fix it, you'll have to hire someone to help.
Scenario 3: Monthly maintenance plan
Working with a company like WP Minder means your site will be kept up-to-date, including at the most basic level:
weekly WordPress and plugin updates
daily/weekly offsite backups to Amazon S3
database optimization
uptime monitoring – if your site is down, we'll know in 5 minutes
WP  Minder also includes an annual security audit to make sure things are as they should be.
Our maintenance plans start at just $19.99/month. If an update fails or you get hacked, we fix it – that's included. And you don't have to worry about your business website anymore.
The Bottom Line
WordPress maintenance includes nothing you can't do yourself, but do you really want to? Do you have the time to learn how? If you're running a business, it's probably not a priority and it shouldn't be. It's not a good use of your time.